By Monica Miglio Pedrosa, freelance writer
Brazilian agribusiness generated USD 102.4 billion in exports from January to October 2021, according to a report by the National Confederation of Agriculture and Livestock (CNA). Following the same growth trend, investments in Brazilian agritech startups surpassed USD 160 million in contributions made since 2009, according to the annual AgTech 2021 report by open innovation platform, Distrito Mining. One of these agritech startups, JetBov, founded in 2014 by Xisto Alves de Souza Jr., offers a tech management solution for over 2,700 beef cattle farms across Brazil.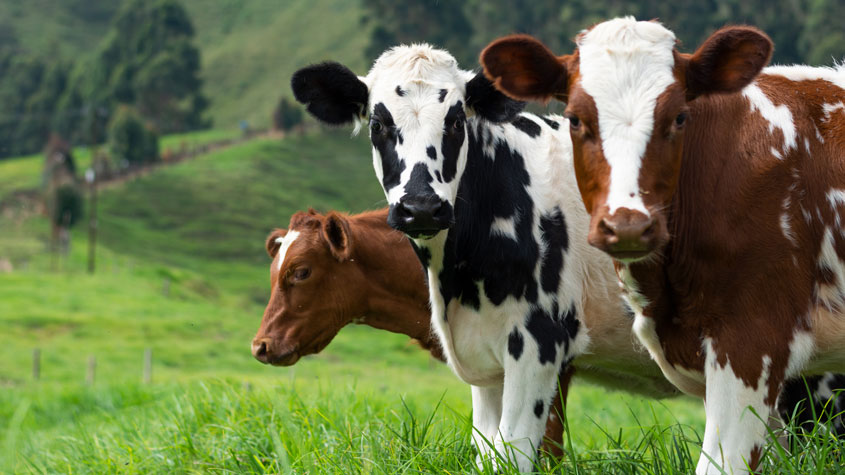 JetBov's platform and app enable farmers to track the weight, health and reproductive status of their cattle more effectively. Data is collected through the JetBov app and then synchronized to the cloud platform, generating useful information for optimal farm management. Through algorithms and machine learning, the platform also allows for the simulation of predictive scenarios to support decision-making by managers.
JetBov offers its software as a service (SaaS), which it promotes through digital marketing channels, pointing to the need for an effective branding strategy. Xisto Alves de Souza Jr. only learned about the importance of registering the JetBov trademark in 2016, when he took part in a training course by SEBRAE, the Brazilian Micro- and Small Business Support Service, some two years after establishing the company.
After filing an application to register his trademark at the National Institute of Industrial Property (INPI), Alves de Souza Jr. was surprised to receive a court notification requesting JetBov to change its logo. "When we launched our website, we did a lot of research to choose and define the name JetBov, but we did not pay much attention to the image we used in the logo and inadvertently ended up choosing one that was very similar to a well-known trademark. We learned the hard way, how important it is to focus on all aspects of the brand from the outset," explains Alves de Souza
How did you come to create JetBov?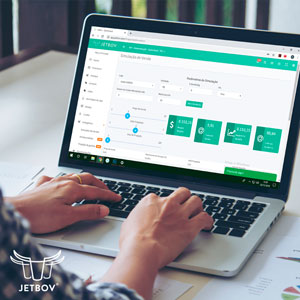 I have a degree in Business Administration, with focus on foreign trade, and in 1996, I started my career as a software developer with DataSul. At the time, it was one of Brazil's most relevant software companies, operating in the Enterprise Resource Planning market. After a few years of business consulting as a partner in one of DataSul's companies, I founded my own consulting, project and process management and strategic planning company, where I worked from 2003 to 2014. In 2014, I started JetBov. The inspiration came from my wife's family. She is a veterinarian, and her family has farms and raises beef cattle. When visiting them, I noticed that their farm management processes were manual and that the family faced many difficulties in organizing, controlling and managing their farms. I saw an opportunity to use technology to optimize the process.
How did you go about developing the JetBov service?
Initially, we understood that there was a need for basic data collection. On the farms, records were simply noted in a pocket journal. So I spent the whole of 2014 understanding the everyday needs and concerns of the family's farms. The following year, we developed the solution and validated the JetBov prototype. We then began selling subscriptions for the app through our website, with prices starting at 90 Brazilian reales (around USD 15) a month.
What types of farms use JetBov?
The service is available to beef cattle farms of any size. We developed a user-friendly management methodology to help farmers adopt practices that help them keep track of their livestock. The first step is to identify each animal using radiofrequency ear tags. This technology is being rapidly disseminated and facilitates automated data collection, making it possible, for example, to track the weight, the health, and vaccine status of each animal. The data are entered into the application, which can operate off-line. This is important, as many farms do not have network coverage in their fields. At some point, the farmer connects to the Internet to sync the application with JetBov's cloud platform. They can do this either at the farm's headquarters or in town, depending on the site's infrastructure. Our platform's algorithms analyze the data and convert it into a format that allows managers to have a detailed view of the performance and profitability of each animal and to take animal husbandry decisions in the best interests of the business.
What other information does JetBov offer farmers?
As we process the data collected by the app in the cloud, farmers can follow all stages of the herd's life cycle on the farm, from breeding and fattening to sale. This information offers managers an overview of the farm's cash flow, field data and details of how the land is being used.
One of our plans offers subscribers satellite imaging of pastures to enable managers to make better decisions in relation to how intensively the land is grazed. The platform allows managers to make decisions more rapidly and with confidence, based on structured information.
How is JetBov making farms more sustainable?
Our technology helps farmers increase their productivity and profits, and at the same time, it helps make beef cattle farming more sustainable by optimizing land use and allowing farmers to regulate how intensively they use given areas. In 2021, we were recognized as one of the three best startups by Smart Farm Mapa Contecta at AgroBIT Brasil 2021, the largest technology and innovation agribusiness event in Brazil. We were also among the three companies selected by the Thrive Latam Challenge for the People's Choice Award.
At what point did you register the trademark?
In early 2016, when we started commercializing our service, my two partners and I participated in a training program for startup founders and managers called Startup SC by SEBRAE. That's where we learned about intellectual property (IP) and trademark registration. As we promote our service exclusively through digital marketing, we understood that it was essential to register the JetBov trademark to protect our brand. When we launched our website in 2015, we conducted an Internet search to see if the JetBov domain name was available on Nic.br (Ponto BR Information and Coordination Center, linked to the Internet Steering Committee in Brazil) and opened accounts with major social networks. But it was only after we took part in the SEBRAE course that we understood the importance of registering our trademark.
Keeping an eye on all aspects of your logo is as important as searching for and clearing the name of your business.
How was the trademark registration process?
We registered the brand through a partnership with ACE Startups, an accelerator based in São Paulo, which provides legal advisory services for startups in its ecosystem. The legal office filed the case at INPI in 2017, and everything was going well until we received a court notification from a well-known brand in the energy drinks business, claiming that we could not use the JetBov logo, as it was too similar to theirsWhat were the main challenges associated with developing it?
And what happened?
We decided to change our logo. In fact, this is an interesting story, because as I said before, we did a full search on the company's name when launching the website, but did not pay enough attention to the image we used for the logo. And, as a result, without realizing it, we ended up using an image similar to a well-known trademark. This was an important learning experience and is a warning to other new entrepreneurs. Keeping an eye on all aspects of your logo is as important as searching for and clearing the name of your business. In 2018, we went through a new round of investment with SP Ventures, and one of the questions they asked was whether our trademark was registered at INPI. Trademark registration was not necessarily a prerequisite for their investment decision, but it helped, and underlines the importance of being one step ahead in this process.
Does JetBov have any plans to move into other markets?
We have clients in Angola, Bolivia, Mozambique, Paraguay, and Uruguay. They found us on the Internet and hired us. We will go international at some point, but at the moment, our main focus is the Brazilian market. It is one of the biggest markets in the world, so there is still a lot of room to expand at the domestic level.
What are your plans for the future and how do you see the platform evolving?
So far, we have doubled in size every year and plan to continue growing at this pace. The company currently employs 47 people. Regarding the platform, we are investing in converting data into intelligence through algorithms and machine learning because the number of variables involved in rearing beef cattle is huge. This phase of our work also includes merging farm information and market data. In the future, we plan to integrate with other platforms and business models to bring greater value to our customers, making it easier for them to buy and sell their produce and obtain credit.
Related Links