June 2022
By James Nurton, freelance writer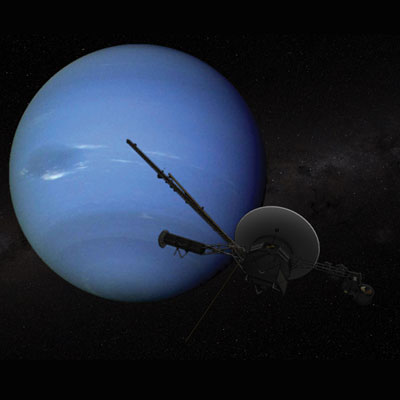 NASA's well-established technology transfer program is reaching out to support startup companies and a greater range of entrepreneurs, enabling space-age inventions to transform products from bicycles to medical devices.
In 2022, a US startup called The SMART Tire Company will launch a completely new kind of tire for mountain bikes. Made of a nickel-titanium alloy, the METL tire is airless and superelastic: it will last much longer than standard rubber tires, will never go flat and will lead to much less waste.
But the technology behind the METL tire did not come from a tire or automotive manufacturer. It was developed at NASA's Glenn Research Center in Cleveland. The idea for a non-pneumatic tire dates back to the lunar rover in the 1960s. Under development ever since, it is also set to be used on the Fetch Rover heading to Mars in 2026.
NASA knew the shape memory alloy radial technology (SMART) could also be used by vehicles on Earth and made it available for licensing. In 2020, The SMART Tire Company founders, Brian Yennie and Earl Cole, won a NASA Startup Studio program and took a license to NASA's patents to manufacture bicycle tires. "It's such a cool evolution of the technology," says Daniel Lockney, Technology Transfer Program Executive at NASA Headquarters in Washington, DC. "The company has now moved to Akron, Ohio and they're planning to expand further."
The 1958 National Aeronautics and Space Act mandates that all scientific and engineering developments be made available for public benefit.

Darryl Mitchell, Technology Transfer Office Chief, Goddard Space Center
It came from outer space
Technology transfer has been central to NASA's mission since its creation. As Darryl Mitchell, Technology Transfer Office Chief at Goddard Space Center, says: "The 1958 National Aeronautics and Space Act mandates that all scientific and engineering developments be made available for public benefit." Today, NASA has a large technology transfer program across its 10 field centers, says Mitchell: "The program builds advocacy for the agency, creates jobs and creates a future pipeline for certain technologies."
With some 11,000 scientists and engineers in total, NASA is one of the most productive engines of innovation in the world. The tech transfer program identifies about 1,600 new technologies a year with diverse applications. At Goddard, for example, Mr. Mitchell says a lot of research is in sensors and detectors, which can subsequently be transferred to medical diagnostics.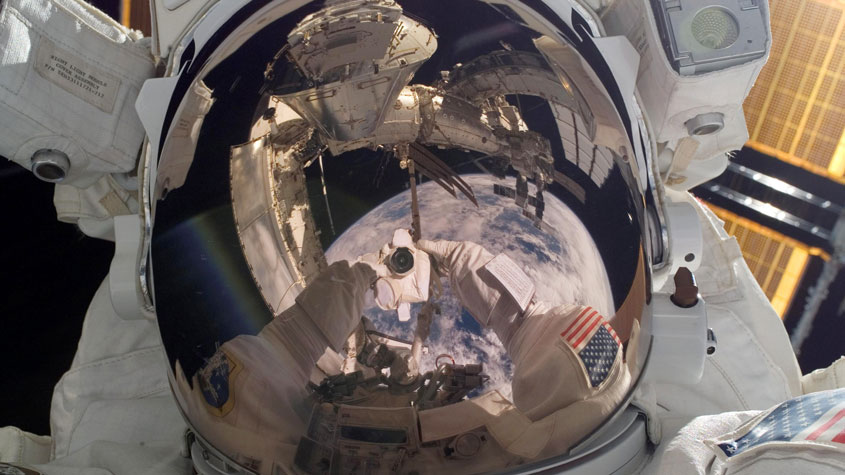 NASA is the only federal U.S. agency that provides details of its entire IP portfolio on one searchable web portal: there are about 1,500 active patents, of which about 1,100 are available for licensing (the rest are mostly licensed on exclusive terms). In fiscal year 2021, it signed over 200 patent license agreements, the most in its history.
Mr. Lockney took over as program head in 2011. One of his initiatives was to simplify and standardize the policies and processes for technology transfer across the 10 field centers. To help achieve this, NASA developed the NASA Technology Transfer System tool, which consists of a multi-step process for inventions, comprising two independent reviews: an in-depth interview with the inventor; and assessment, which may include outreach to industry about potential applications. Only once this process is satisfactorily completed will a patent application be filed.
The consequence is that NASA files a relatively small number of patents (about 80 a year) given the scale of its innovative activity. "We only file patents for the purpose of commercialization, not for defensive purposes or prestige," says Mr. Lockney. "And if there's no licensee, we cut it loose."
Phone cameras: The digital cameras on every smartphone ultimately derive from NASA scientist Eugene Lally's development of a sensor back in 1965, which converts photons into electrons that can be turned into a picture. The technology was originally used on satellites and later licensed to Nokia and other phone manufacturers.
Sunglasses: Glass to filter ultraviolet light was developed to protect NASA workers from flashes, lasers and welding flares in space and on earth.
Ventilator: When the COVID-19 pandemic emerged, NASA engineers at the Jet Propulsion Laboratory developed the Ventilator Intervention Technology Accessible Locally (VITAL). The prototype was ready in just 37 days. NASA has licensed it for free to more than 36 companies, including some in Brazil and India.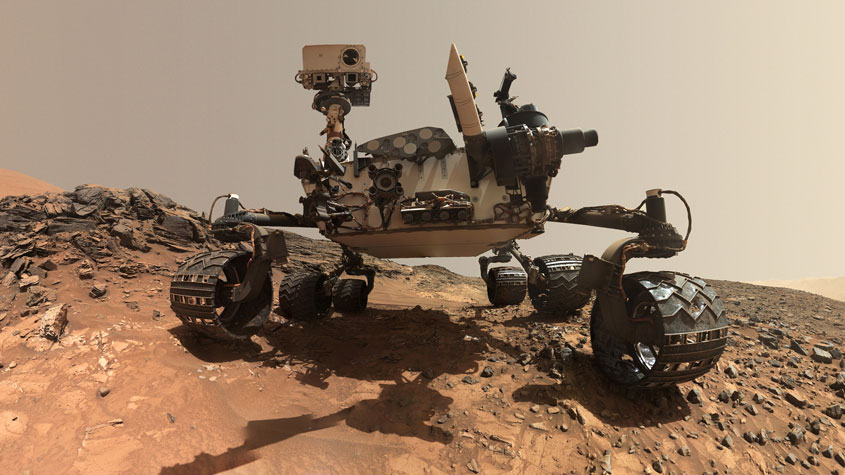 Startup licensing takes off
One of the successful recent initiatives that came out of the standardization of processes across the centers was NASA Startup Licenses. Startup Licenses are one of three types of license (the others are Standard Commercial Licenses and Evaluation Licenses) that can be applied for on NASA's website.
The standard Startup Licenses are available on a non-exclusive basis to companies formed to commercialize NASA technology. There are no upfront fees and no minimum fees for the first three years. Once the company starts to sell a product, there is a standard 4.2 percent royalty.
Over the past five years, the Startup License program has seen patents licensed to over 100 startups across the United States. But its benefits go beyond that, says Mr. Mitchell: "Even if a company doesn't qualify for a Startup License, we can still make a deal with them. The overall aim is to expedite the licensing process and make it easier for small businesses."
The program makes the technology transfer process simpler, meaning companies do not get bogged down in negotiations and benefit from terms that suit their circumstances. At Goddard, there were 21 new licenses in the financial year 2021, and six of these were startup licenses. "It's not just about access to patented technology, but about helping entrepreneurs get the skills to succeed," says Mr. Mitchell.
Startups that have taken licenses to NASA technology include:
Beyond Limits Corporation of Thousand Oaks, California, which licensed an artificial intelligence (AI) program and language-understanding software from the Jet Propulsion Laboratory for targeting online advertising.
TellusLabs of Boston, Massachusetts, which has developed a crop prediction model combining Earth-imaging data from satellites built at Goddard Space Flight Center with historical data, weather models and other information.
Amorphology Inc of Pasadena, California, which was founded by a pioneer of metallic glasses and metal 3D printing at the Jet Propulsion Laboratory. It has exclusive licenses to IP from NASA and Caltech relating to novel metal alloys (also known as amorphous metals) and produces robust gears and other metallic parts.
The startup licenses are part of a range of activities that NASA is taking to reach out to entrepreneurs. These include the NASA Startup Studio – which was held by FedTech (an organization that connects entrepreneurs with technologies from federal labs) last summer and which led to the development of The SMART Tire Company – and Commercialization Training Camps, where professional athletes join in motivational sessions with entrepreneurs. NASA also works closely with universities and business schools, for example, by providing representative technology for students to use as case studies for creating businesses.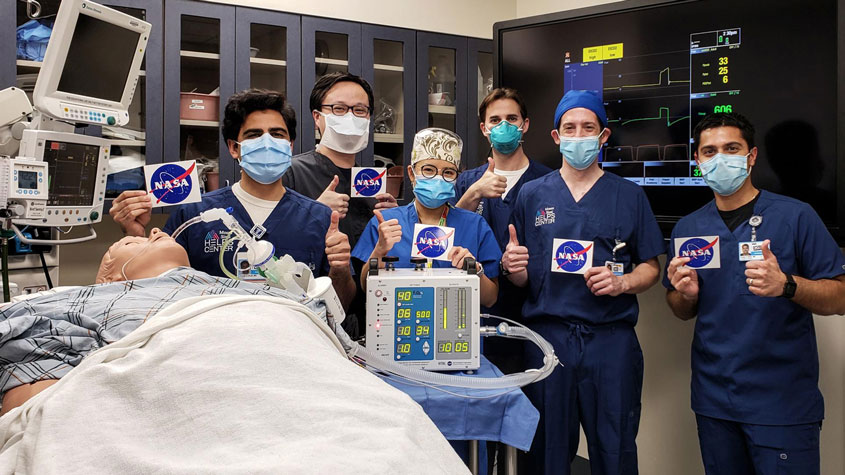 These activities have been accompanied by a change in focus, says Mr. Mitchell: "We've seen a shift over the past several years. We did a lot of external marketing but the payoff was not commensurate with the work. We're now more focused on direct marketing and customer delivery." This includes promoting the tech transfer program, helping licensees to talk about what they are doing, and fully digital outreach.
Reaching further
Mr. Lockney believes there is still more to be done to develop the potential of inventions, particularly in reaching under-represented groups (including minority institutions and Native American communities) and areas that are located further away from NASA's field centers. "We want to create more diversity. Universities and business schools are ripe opportunities for us," he says.
Another possible growth area is international collaboration. While the startup program is focused on the United States, NASA does license to companies overseas (except where there are export restrictions on the technology). But for budget reasons, NASA rarely files patent applications outside of the US, so it expects non-domestic companies to come on board at an early stage and pay the international filing fees under the Patent Cooperation Treaty (PCT) (read box) or other application fees.
One challenge that NASA faces in technology transfer is the growing role of software in inventions. About one-third of NASA's inventions are software programs, and as a federal government agency, it cannot own copyright in them. Unless there are restrictions or ownership issues, the software is made available as open source. "That means it can be used commercially but you can't sell it. So that puts a hold on commercialization but it doesn't stop you using the technology," says Mr. Lockney.
The sky is the limit
Unlike many technology transfer programs, NASA is not primarily driven by revenue – although royalty income does feed back into the agency and to individual inventors. Instead, the priority is to create new products and services and to enable the potential of technologies to be exploited. That, in turn, delivers downstream benefits such as corporate revenue and job creation, as well as longer-term improvements to quality of life and environment.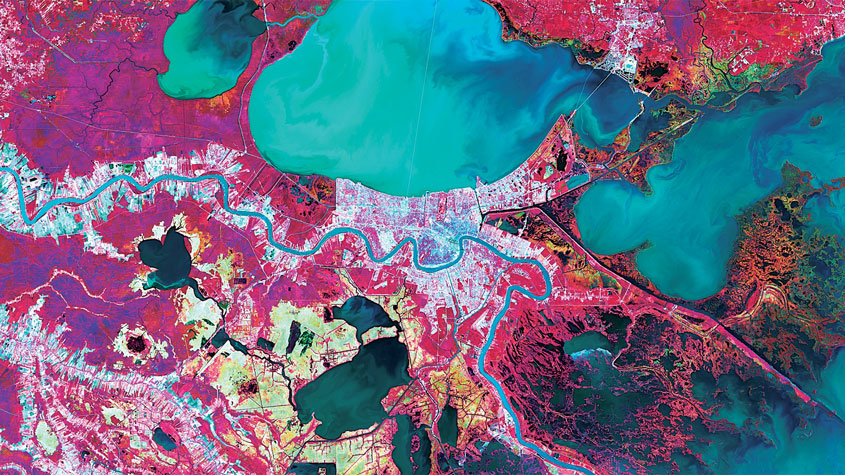 "We want to get the technology out there so people can work their magic with it," says Mr. Mitchell. "We have many remarkable inventions at NASA, but it's not always obvious what the commercial application might be. It might be completely different to what we're doing with it." In some cases, the technology might be five, 10 or even 15 years ahead of its time and might require significant development to get it to the market.
"We have really smart people at NASA working in very difficult fields, and they're obsessed with the Agency's mission and with space," says Mr. Lockney. "Ultimately, what we want to do is extract as many technologies from the labs as possible and for new products and services to reach the market as a result of NASA's R&D."
The Patent Cooperation Treaty (PCT) offers inventors and businesses a cost-effective and streamlined route to protect their innovations in multiple markets. By filing one international patent application under the PCT, applicants can simultaneously seek protection for an invention in over 150 countries.
The PCT also helps patent offices with their patent granting decisions and facilitates public access to a wealth of technical information relating to those inventions through PATENTSCOPE. 
Related Links