March 2022
By Ana Clara Ribeiro, Intellectual Property attorney, Curitiba, Brazil
The Korean boy band BTS is one of the most successful groups of all time. Since releasing its first album, 2 Cool 4 Skool, in 2013, the group's seven members ̶ RM, Jin, SUGA, j-hope, Jimin, V, and Jungkook ̶ have built up a huge global following. With roots in the Korean underground hip hop scene, BTS successfully transcends language and culture barriers with songs like Blood, Sweat and Tears, Fake Love, and IDOL.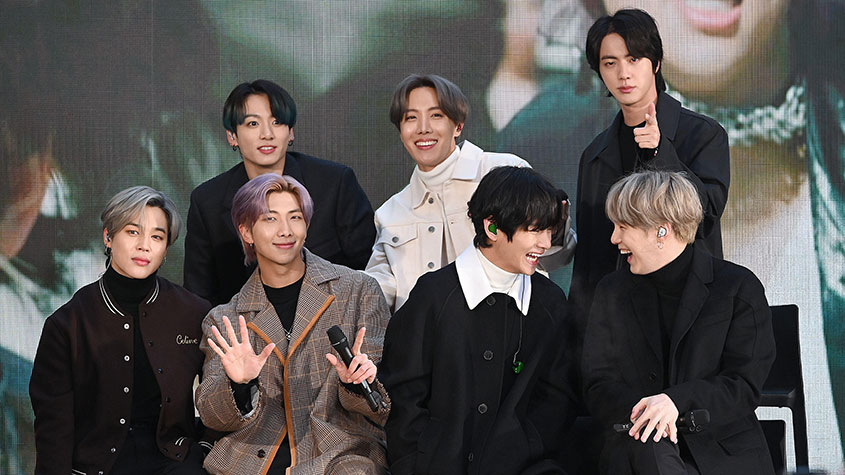 Today, they perform and win music awards around the world with songs in Korean and English (with selected recordings in Japanese). BTS has addressed the United Nations General Assembly on two occasions, with whom they launched Love Myself, a powerful anti-bullying campaign. BTS has become an economic force in the Republic of Korea, boosting tourism and interest in Korean fashion, food, movies and TV programs. A study by the Korean Culture and Tourism Institute estimates that BTS is contributing around USD 5 billion to the domestic economy.
There are many layers to BTS's artistry and success. Their ability to connect emotionally with their fans is second-to-none. The passion and dedication of the group's fans, known as the ARMY, goes well beyond financial support; they are active and passionate promoters of BTS. The band's ability to leverage its intellectual property rights to strengthen its brand, develop its creative potential and diversify income streams is also striking.
BTS is expanding its fan base by creating a fun-filled universe of music and content that offers fans multiple ways to engage. Music is their bread and butter, but the band is expanding its IP asset portfolio and branching into other areas of entertainment. HYBE, the Republic of Korea's leading entertainment management agency, manages the group and its IP. Music, entertainment and education make up the legacy BTS is building. Effective IP management underpins these activities.
Copyright
Copyright is a key IP right for musicians. It protects the most important elements of a musician's career: their musical compositions, performance and sound recordings. Copyright-protected musical compositions can generate significant revenues from performance royalties, mechanical royalties (generated each time a composition is reproduced), synchronization (e.g., when a song is played in a movie, TV show or advertisement), and other publishing rights.
At least three of the band's members – SUGA, RM, and j-hope – have become full members of the prestigious Korean Music Copyright Association (KOMCA) thanks to the popularity of their work.
Each member of BTS has songwriting credits. Their music is filled with personal references and creative wordplay and resonates with fans. This enables them to create a strong emotional connection with their fans, and interconnections among their fan base, as the fans engage in discussions about the meaning of their lyrics and how to interpret and translate them.
In 2020 and 2021, BTS topped the recording industry's Global Recording Artist chart, which ranks the world's best-selling acts according to physical and digital sales
. BTS is the first Korean act to top this chart, the first-ever band to hold this position with music primarily sung in a language other than English. Its albums have been among the world's top sellers since 2018, and in 2021, BTS was the third most-streamed act on Spotify.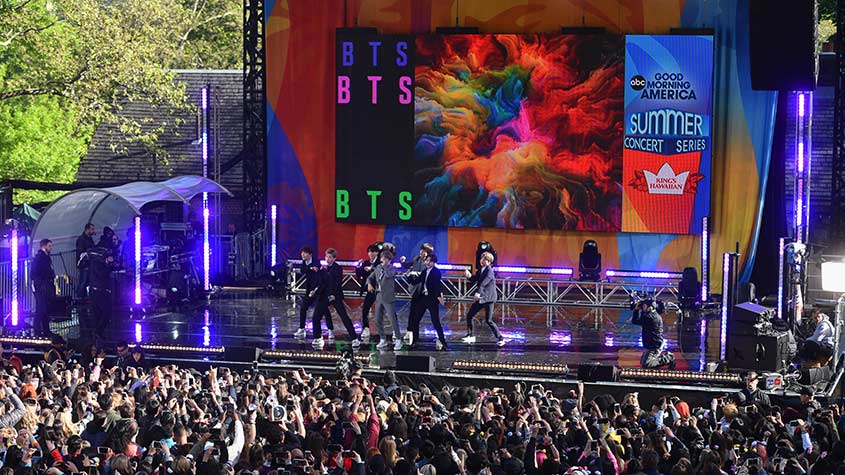 Beyond its musical success, BTS's copyright portfolio extends to books, comics, music videos, variety shows, documentaries, mobile games, DVDs, and streaming. BTS has even created its own fictional universe, "the Bangtan Universe" (or BU).
BU underpins the band's transmedia strategy, which develops and delivers content across multiple platforms to create a cohesive fan experience. BTS tells its story through short social media "notes" and physical cards inserted in the band's physical albums. BU also contributes to BTS music videos and has generated two books (The Notes 1 and The Notes 2), and the digital comic series Save Me (2019).
Image rights (the right to control the commercial use of one's identity) are clearly extremely important for high-profile musicians and artists. BTS made legal history in the Republic of Korea in 2020, when the Korean Supreme court set a precedent by ruling that publicity (image) rights belong to celebrities and their management agencies. The ruling is expected to help prevent unauthorized third parties from free riding on the success of groups like BTS. The decision now offers entertainment agencies a legal basis to sue unauthorized producers of merchandise bearing the bands names and images.
In 2014, BTS released its digital comic, Hip Hop Monster followed by the BTS World mobile video game in 2019, along with a series of graphic books inspired from their songs. This was followed in January 2022 by the release of a new digital comic novel, 7Fates: CHAKHO, an urban fantasy series inspired by Korean folklore, available on the Webtoon and Wattpad platforms.
The band's richly diverse content strategy has also created additional music-making opportunities, including the soundtrack for BTS World, and a single, Stay Alive, by Jungkook and SUGA, for the CHAKHO series.
BTS also hosts various annual events, including BTS FESTA ─ a celebration of the band's debut, where they release special songs and organize photoshoots ─ "Muster" events, special concerts for fans, which are released on DVD, and the game show Run BTS.
The band's sophisticated multimedia structure creates multiple opportunities to connect with their fans and to generate new creative outputs.
Trademarks
The creative universe that BTS is building includes many brands underpinned by registered trademarks. A trademark is a sign that distinguishes the goods and services of one company from those of a competitor. The registration of a trademark is a solid foundation for developing a brand.
BTS registered more trademarks with the Korean Intellectual Property Office in 2021 than any other pop group.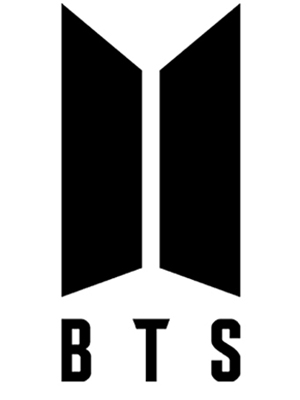 The band's name, BTS, an acronym of "방탄소년단" (Korean for "bulletproof boy scouts"), is at the heart of its trademark portfolio. As the band's name and logo are used to identify many goods beyond their music, both are registered as trademarks in relation to multiple classes of goods, including cosmetics, furniture, telecommunications, education and entertainment software, and others (read more about international classification of goods and services) in the Republic of Korea.
ARMY, the band's fan base, is one of the most active and influential communities online. In fact, it has become a brand with a registered trademark in its own right.
BTS has also applied for trademark rights to protect different expressions of its relationship with fans, such as the expression "보라해" (a neologism for the color purple), coined by BTS member V.
BTS' multi-pronged brand strategy also extends to registering trademarks for BTS-run events and projects like BANGBANGCON, ARMYPEDIA, BU, 7FATES, and BTS UNIVERSE STORY.
According to data from the South Korean National Assembly, BTS registered more trademarks with the Korean Intellectual Property Office (KIPO) in 2021 than any other pop group.
Patents
In its drive to enhance the entertainment experience of BTS fans, HYBE is partnering with various high-tech startups and investing significant sums in developing patented new technologies. Broadly speaking, patents protect technology that is inventive, novel, and useful. The thresholds for patentability vary from one country to another. Within the entertainment industry, patents protect an array of cutting-edge technologies that support the production of creative outputs.
In 2021, HYBE invested in the Supertone an AI-startup whose Singing Voice Synthesis (SVS) technology creates clones of voices of BTS band members. It also partnered with Neosapience, another AI-startup to develop educational content for its Learn! Korean study package, which uses BTS and their TinyTAN characters to teach fans basic Korean. It comes with an electric pen (the motipen) fitted with Neosapience's patented cross-lingual voice cloning technology. When the pen hovers over a text it produces an audio version in Korean, English, Japanese and Spanish in voices resembling those of BTS band members.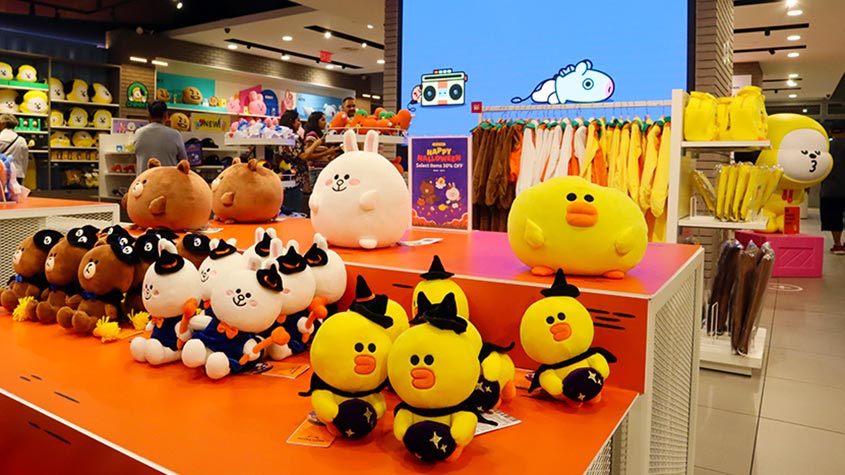 HYBE also invests in the development of new technologies that support BTS' merchandizing activities, for example, in relation to the "light sticks" used by fans to express their support during live performances. In 2020, HYBE, applied for a number of patents for methods used to transmit data and control the colors of a light stick. At the time of writing, these patent applications have yet to be examined by KIPO.
Designs
Insofar as design rights protect important elements of the BTS brand experience, they are an important addition to their expanding IP portfolio. The sale of merchandise is typically an important revenue source for musicians. The time and money invested in designing merchandise can also generate new IP assets protected by design rights, which protect the aesthetics of a product.
The ARMY Bomb, for example, a foremost symbol of fans' allegiance to BTS, has been released in different versions. HYBE currently owns rights in three ARMY Bomb designs, according to the Korean IP rights information system (KIPRIS). Every K-pop group typically has its own official light stick, with its own design and name. BTS's ARMY Bomb is battery-charged, and when paired with the BTS official app through Bluetooth, it changes color to the rhythm of the band's songs during concerts.
Licensing and other IP strategies
In leveraging its IP rights effectively, BTS is creating multiple opportunities to expand its universe and create new revenue streams, including through licensing. To this end, BTS has created numerous fictional characters and product lines. For example, BT21, a futuristic co-creation project in partnership with the LINE FRIENDS CREATOR platform, includes mascots resembling BTS band members, which appear in video animations, and a wide range of fashion, stationery, cosmetics and food products. Through BT21, BTS is partnering with many global brands, including Converse, Reebok, Hello Kitty, Antisocialsocialclub, Neighborhood, UNIQLO, Melissa, The Crème Shop, Olive Young, Jandaia, Riachuelo, MediHeal, Dunkin' Donuts and more.
Similarly, the TinyTAN animated characters, which reflect the image and stage names of BTS band members have their own YouTube channel and brand partnerships. They are the "face" of BTS in projects like "Learn Korean with TinyTAN" and various animated films.
Summing up
By protecting their artistic works and cultivating a unique connection with their fans, BTS is demonstrating how strategic use of IP can enhance brand experiences, generate income and create new opportunities for creativity. Business innovation and IP are clearly important drivers of the band's success and play a key role in building and preserving its legacy.