June 2022
By Cecilia Thirlway, researcher, writer and lecturer at Centre for Innovation and Entrepreneurship, University of Bristol, United Kingdom
Today's young people face a complex and uncertain world. Not only does the pandemic continue to reshape the way we work and live, but the looming threat of climate change makes thinking about the future a difficult and anxious task. Many young people around the world are also dealing with poverty, joblessness, war or civil unrest and political turmoil.
Youth driving change
In the face of these challenges, some young people have already taken highly visible action: it would be hard to have not heard of climate activist Greta Thunberg and her School Strike for the Climate. Other teenagers are pursuing governments and companies through the courts for their failure to fulfill their promises relating to carbon emissions and climate change mitigation.
Video: Dutch teenager Boyan Slate presented the passive clean-up concept that led him to create the technology behind the Ocean Cleanup organization at 2012 TEDxDelf.
And at the age of 16, Dutch teenager Boyan Slat came up with innovative ideas to rid the ocean of its plastic waste. When his 2012 TEDx talk went viral, he dropped out of school to create the technology behind the Ocean Cleanup organization.
These are exceptional stories, but not every teenager can (or should have to) drop out of school, go on strike, or take legal action to achieve their goals. Nor are the principles behind these actions held only by a few young people. The World Economic Forum's recent work with their Global Shapers Community reached over 2.3 million young people and worked with them to develop a Youth Recovery Plan
, which includes a commitment to conscious consumerism, environmental protection, ethical technology and innovation and action on climate change.
Similarly, in September 2021, the British Council launched the findings of its Global Youth Letter on Climate Action – research spanning 8,000 young people from 23 countries. The survey showed that 67 percent of young people believe their leaders cannot address climate change alone. So, how do we empower more young people to take action, to invent, create, and innovate solutions to some of the grave problems facing our world?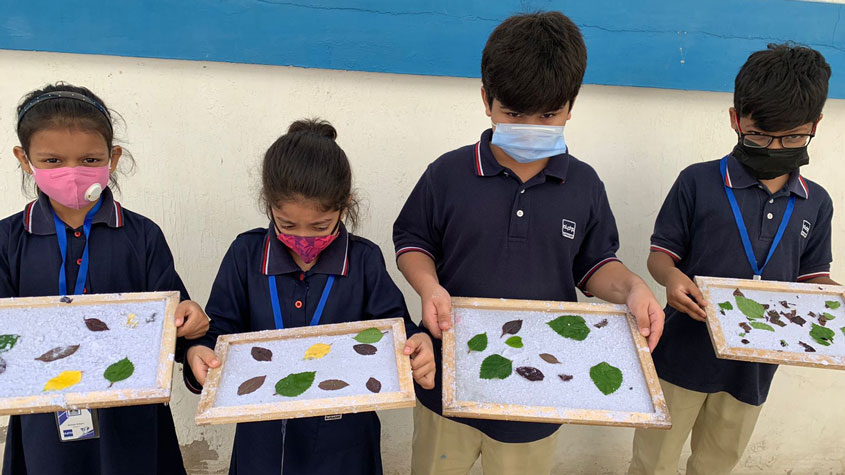 Equipping youth to become agents of sustainable development
As Alok Sharma, President of COP26 in Glasgow in 2021, said in a video message: "The key message from the British Council's Global Youth Letter is that young people are motivated, they are ready to learn and inspired to act on climate. But I have also heard [young people] ask to be included in meaningful participation, and for improved education and training."
Young people are demanding an education that reflects the nature of the task ahead of them, and in this, they have high profile support. The Berlin statement issued in May 2021 by the UNESCO World Conference on Education for Sustainable Development (ESD) describes ESD as: "providing everyone with the knowledge, skills, values and attitudes to become change agents for sustainable development … to develop their cognitive and non-cognitive skills, such as critical thinking and competences for collaboration, problem solving, coping with complexity and risk, building resilience, thinking systemically and creatively, and empowering them to take responsible action as citizens…"
When young people are given the opportunity to develop the skills involved, such as creativity, collaboration, resilience, inventiveness and initiative, they will be much better equipped to tackle the uncertain and challenging future they currently face.
Entrepreneurial education
These personal skills of resilience, creativity, initiative and problem-solving lie at the heart of entrepreneurial education. Setting entrepreneurial education apart from the standard business school, the late Professor Alan Gibb described the impetus behind entrepreneurial education as "preparing young people for a life world of greater uncertainty and complexity in both work, social and consumer contexts with enhanced pressures to see and take opportunities on the basis of individual initiative."
Dr. Don Parker, Education Director at the Centre for Innovation and Entrepreneurship at the University of Bristol, echoes these statements:
"If we do anything here at the Centre, we have got to empower our students to become change makers," says Dr. Parker. "Change is difficult for everybody – our students come in with the problems they see around them and we help them turn that into a value system, into a new dialogue with industry and with society. They have such power and energy, but it needs direction to be effective."
Changing mind set among youth
Over the 20 years he has been teaching, Dr. Parker has seen the mind set of his students change dramatically:
"Sustainability used to be a consideration, and then an aspiration. Now it's literally top of their list as they walk through the door, and they really mean it."
The Centre for Innovation and Entrepreneurship's degrees bring together enterprise skills with the creative processes used in innovation. Its undergraduate integrated Masters' course allows students to combine a more traditional core discipline such as anthropology, computer science, or physics (among others) with modules focusing on creativity, design and systems thinking, problem-solving, and creating new business ventures. The teaching approach requires students to work collaboratively in cross-disciplinary teams to tackle real-world problems.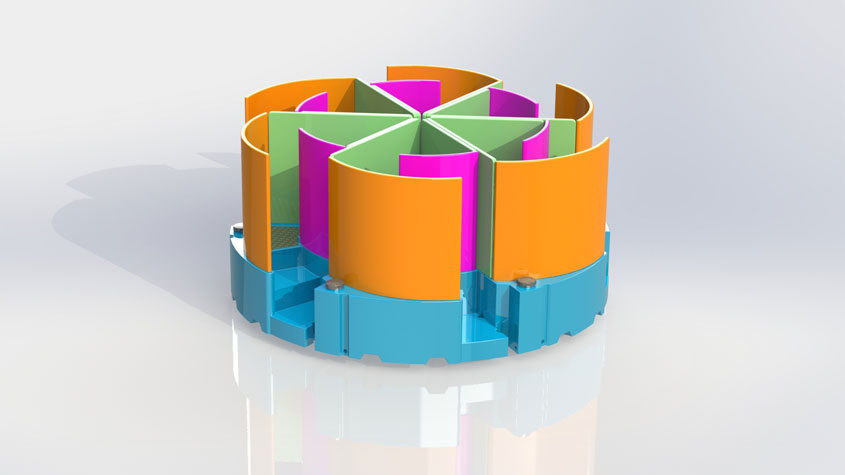 Two recent Centre graduates, Amber Probyn and Hazel McShane, have turned their final year project – a design concept for a women's urinal that will reduce queuing times and provide a safer environment at festivals and other temporary settings – into a successful startup. When I spoke to them for this article, they had recently filed a patent, trademark and word mark for their business – Peequal – and were in the final throes of closing a successful investment round for more than GBP 250,000.
Sustainability is at the heart of the way they run the business:
"Our values are about safety for women, gender equality, and sustainability….we both love festivals, but we understand their environmental impact, so we created Peequal to try and alleviate that problem. It can be completely flat-packed so it saves on transport fuel and costs, and although it's made of plastic we are using old sea plastics, such as fishing nets, rather than new. We have had to make some costly decisions in order to meet our sustainability targets, but we think it's worth it."
For Ms. Probyn, the possibility of starting her own business was part of why she chose to study at the Centre, but for Ms. McShane, it was a different story.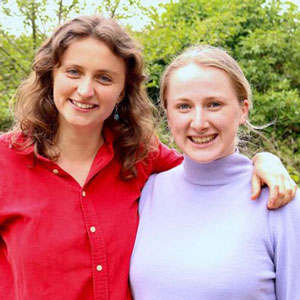 "I had no idea what I wanted to do. Starting a business never occurred to me, so it was all down to the Centre for Innovation slowly introducing concepts such as design thinking and processes, raising investment and intellectual property (IP)."
The skills they learned at the Centre were still very much in evidence as they described how they recently created a cardboard prototype of their product to test a new design. Rather than buying new cardboard, they rifled the local supermarket's bins to find their raw materials.
"It was very funny at the time, but it also felt good to know that we were living our values and being as sustainable as we could at every turn," says Ms. McShane.
A multi-disciplinary approach
Andy Penaluna, Professor Emeritus of the University of Wales, has worked in entrepreneurial education all over the world. He has collaborated with governments in over 50 countries including Egypt, Macedonia, and Wales as well as with the United Nations and the European Commission to design curricula and educational strategies that develop entrepreneurship skills and knowledge in young people of all ages. He sees entrepreneurial education as requiring a truly multi-disciplinary approach, drawing from design, classics, neuroscience and other disciplines to develop both the personal skills required to be enterprising, as well as knowledge about business concepts such as finance, investment and IP. As a member of the UK's IP in Universities and Colleges Steering Group, he is clear that starting this type of education early is essential:
"You often find that skills such as creativity or knowledge about business are mentioned at the top level [of the education system] when talking about essential standards and abilities – but there's no scaffolding for it earlier on – it just suddenly appears …. if you suddenly drop these things in then they're surprising and worrying, but if you create awareness early on and build up understanding, it's much more effective."
In Macedonia, Professor Penaluna's work contributed to the development of their entrepreneurial education methodology, which starts at age 13 and takes students through a range of activities designed around five themes – Innovation and Creativity, Context, Finance, Business Understanding and Communication – culminating in a final year project where students set up and run their own company.
According to the Global Entrepreneurship Monitor (GEM), adequate entrepreneurial education is one of the nine Entrepreneurial Framework Conditions required to facilitate and nurture the emergence of entrepreneurial activity in an economy. The 2016 GEM found that in emerging economies, a higher percentage of early-stage businesses are owned by people in younger age groups (18-24). It also found that and people's confidence in their entrepreneurial abilities and willingness to take risks are higher than in more developed economies.
Young entrepreneurs can be a powerful force, creating employment for their peers, growing economies, and transmitting their values through their entrepreneurial choices.
This may reflect, in part, the demographics in different parts of the world. For example, around 65 percent of people in Africa are under 35, and young entrepreneurs can be a powerful force, creating employment for their peers, growing economies, and transmitting their values through their entrepreneurial choices.
Building business skills in schools
Global charity, Teach a Man to Fish, focuses on entrepreneurial education, prioritizing the developing world through its School Business model. The organization takes students and their teachers through a step-by-step process of setting up their own school business and sees entrepreneurial education as vital to equip young people with the skills, mind set and confidence to deal with turbulent times. While for some students involved in Teach a Man to Fish's programs, entrepreneurship is a necessary route to survival and lifting themselves out of poverty, sustainability is at the heart of many of the projects.
Students at the Asulma Centre in Kenya produced inexpensive conical solar cookers as part of their Business Challenge. Charcoal is widely used for cooking in Kenya, contributing to deforestation as well as creating many health problems from the smoke. The solar cookers are cheaper and cleaner to run. The students also set up a side business selling smokeless briquettes to replace traditional charcoal to families still using charcoal burners. The students had to learn business skills such, as book keeping, as well as persuading their local community to change the way they cook:
"Convincing community members has not been easy, but slowly the reality is beginning to sink in….[we would like] to empower as many people as possible with business skills and to fight deforestation."
Deforestation was also a priority for the Alpha Core primary school in Pakistan. Inspired by the Sustainable Development Goals and Prime Minister Imran Khan's drive to plant a billion trees, the children asked why so many new trees needed planting in the first place. This led them to their idea of recycling paper to make saleable products and to reduce the use of virgin paper. They had to develop resilience in learning how to make a quality end product and a range of skills including creativity, teamwork, critical thinking, leadership and time management. They got creative by including glitter, seeds and food coloring in their products, and quickly expanded from simple paper to key rings, notebooks and other products. The money raised was donated to a local educational NGO to help future students benefit from the program.
Older students at the Instituto Técnico in Honduras focused their attention on waste metal from discarded appliances and machines, which had been donated for repair or recycling. The students realized that while some components could be sold to recycling merchants, they could use other parts to create their own new products, such as solar-powered emergency lamps for the local community to use during power outages.
The idea met their requirements to produce something unusual, economical, environmentally friendly and feasible. They also supplemented their capital by creating 3D-printed keyrings to sell to their local community. The students organized themselves according to their skills and abilities and, along the way, taught themselves how to tackle problems that they had never had to consider before, such as how to buy the components they needed in a cost-effective way.
It is clear that whether students benefiting from entrepreneurial education go on to set up businesses is not necessarily the best measure of its success. However, when young people are given the opportunity to develop the skills involved, such as creativity, collaboration, resilience, inventiveness and initiative, they will be much better equipped to tackle the uncertain and challenging future they currently face. As the students of Alpha Core school told me when asked if they would use the skills they have learned in later life:
"The School Enterprise Challenge is the journey that we are going to cherish forever and the skills that we learned here in Grade 3 are now going to be a part of "US" forever. We want to polish the learned skills even further! We want to learn MORE!"