June 2022
By Catherine Jewell, Information and Digital Outreach Division, WIPO, Yuka Okakita and Tomomi Taguchi, WIPO Japan Office
Semiconductors, "the brains of modern electronics," without which the digital devices we use every day would not work, have been responsible for driving advances in digital technologies for decades. The pioneering Japanese company, Semiconductor Energy Laboratory Co., Ltd. (SEL), is a world leader in this field, and continues to break new ground in developing high-performance next-generation semiconductor technologies. The company's founder and President, Mr. Shunpei Yamazaki, inventor of "flash memory," is the world's most prolific inventor in terms of the number of patents he has filed, according to Guinness World Records. Mr. Yamazaki discusses SEL's commitment to achieving carbon neutrality through innovation, the importance of intellectual property to its business model and the culture of open innovation that supports SEL's pioneering work.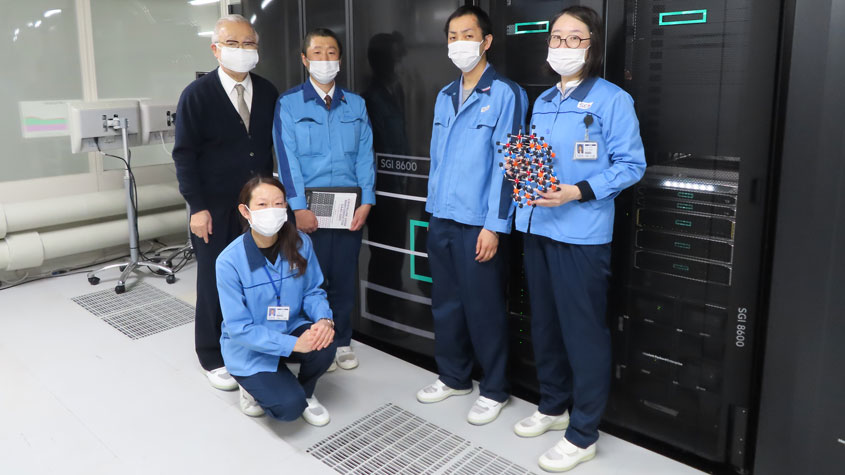 Tell us about the current focus of SEL's work and how it supports global environmental goals.
I have been working in the field of semiconductors for several decades, ever since I invented and patented what is known as flash memory (patent no. JP 886343), at the age of 28 in 1970. Flash memory is embedded in most of the electronic devices we use every day. Essentially, it makes it possible to store data and information even when the device is turned off. Flash memory is also the least expensive form of semiconductor memory or data storage. I never dreamed that the silicon large-scale integration (Si LSI) – which made it possible to make computer chips so powerful in terms of their micro-processing and data storage capacity – would be so widespread, nor that it would contribute to global warming because of its high-power consumption.
In 2009, we found a new crystal structure of oxide semiconductors (CAAC structure), which makes for more energy-saving computer chips or LSIs. For more than 10 years, now, we have been conducting intensive R&D to improve the performance of LSIs to reduce the power consumed by data centers and supercomputers.
Our goal is to make semiconductors more energy efficient. Through our pioneering work, we have developed a new semiconductor material with high current retention characteristics. An Si FET has a leakage current of around 10-12A/µm when turned off; on the other hand, an OS FET (crystalline oxide semiconductor field-effect transistor) has an extremely low off-state current of 10-24A/µm. That means that data can be retained for a long time. By taking advantage of these high current retention characteristics and silicon's good electrical properties, we have developed a new Si/OS composite structure. By utilizing their combined synergistic effect, we aim to create semiconductor devices with greater power-saving properties that could be achieved by silicon technology alone. Broad uptake and use of this new technology will greatly contribute to the fight against global warming.
For those who are not familiar with semiconductors, can you say a few words about the role they play and their importance in the modern world?
All the electronic devices we use every day, our smartphones, laptops, televisions, computers and so on, use semiconductors. Their use has become so widespread and so common that people tend to take their role and importance for granted. People are generally unaware that in using these devices they are consuming huge amounts of electricity, which, in turn, is contributing to global warming.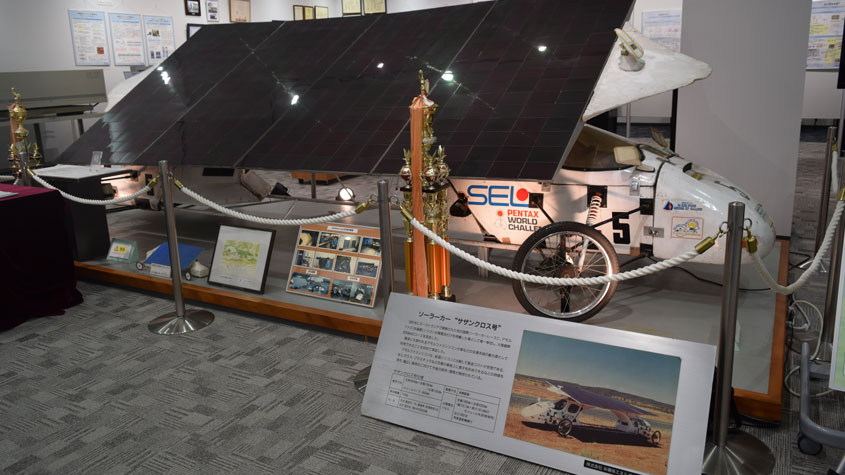 How does SEL's work fit into the ambitions of Japan and other countries to digitize and decarbonize their economy?
Japan's Growth Strategy Action Plan approved in June 2021, by Mr. Yoshihide Suga who was Prime Minister at that time, highlights the Government's commitment to promoting the development and production of advanced semiconductor technologies, given their low energy consuming properties. The Strategy also outlines the Government's aim to: a) make all new data centers 30 percent more energy efficient by 2030; b) convert part of the electricity used by domestic data centers to renewable energy; and c) make the semiconductor and information communication industries carbon neutral by 2040.
In the summer of 2021, we had an opportunity to introduce SEL's hyper-power-saving crystalline oxide semiconductor LSI (OSLSI) technology to the Ministry of Economy, Trade and Industry (METI). The Prime Minister had been informed about the potential of SEL's OSLSI technology to contribute to the government's green policy goals, and was interested in learning more about it. We were invited to prepare a document outlining the properties of that technology. The document served as the basis for a detailed briefing on SEL and our technology by the Deputy Director General of METI to the Prime Minister. METI then followed up with us again.
We believe that achieving widespread uptake and use of our pioneering OSLSI technology will make a significant contribution to solving global warming.
In 2016, your entry was renewed in Guinness World Records as the inventor credited with the most patents. At that time, you had over 11,350 patents to your name. What inspires your work and drives you to continue developing pioneering technologies in this field?
I had always scored poorly in school, but in my second year at university, I started working with Professor Yogoro Kato (subsequently, he became an Emeritus Professor at Tokyo Institute of Technology), and he was very supportive of me. I worked with him for five years. When I told him I wanted to go to Stanford University in the United States, which was the Mecca of semiconductors at the time, he was furious with me and convinced me to continue my studies in Japan under his guidance. You can't compare lives, so I don't know if my choice to give up on going to the United States was a good one or not, but it was certainly a turning point in my life. I didn't start out as a brilliant student, but thanks to Professor Kato, who took me under his wing, I am here today. And I continue my research to keep faith with his teachings. He was a great teacher.
All the electronic devices we use every day, our smartphones, laptops, televisions, computers and so on use semiconductors… People are generally unaware that in using these devices they are consuming huge amounts of electricity, which is contributing to global warming.
SEL continues to focus on the development of pioneering, new technologies. How does patenting support the diffusion and uptake of your technologies around the world?
As an R&D-focused company, patents are extremely important for us, just as Professor Kato taught us. Intellectual property is a great mechanism, but patents do not generate income unless the products they protect are marketable. The nature of an R&D-only company is such that it is essential to hit the market as many times and as efficiently as possible.
With our portfolio of intellectual property rights we can confidently make a case against any party that infringes our rights without flinching. In this way, we have been able to leverage our rights and expand our market share effectively. It is, however, important to have a patent right that can be properly utilized. That is why drafting a patent specification that is based on R&D results and that clearly states the purpose and effect of the patent is so important. Moreover, strategic use of a patent is essential for R&D activities to expand, for the value of the patent to increase and for income from licensing to grow. Strategic use of patent rights may also involve legal action.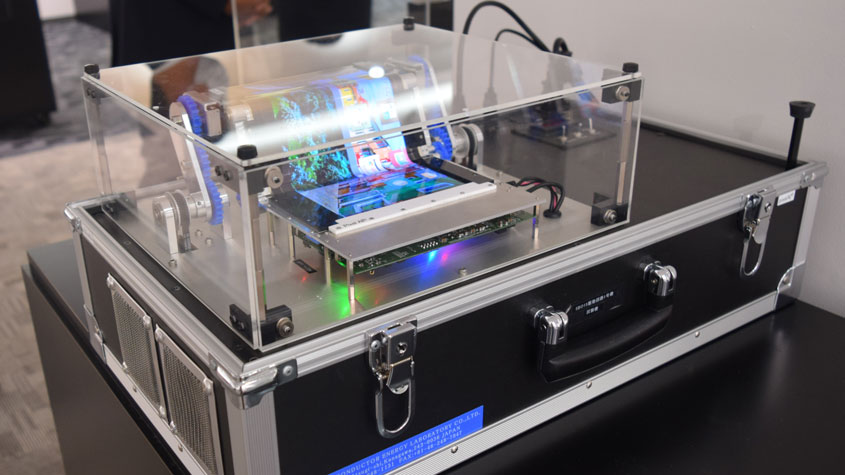 Can you say a few words about SEL's innovation culture and its guiding principles?
Since SEL was established in 1980, we have been committed to contributing to the progress of the world through R&D. Our first partner was Sharp Corporation, a world leader in semiconductors and liquid crystal display televisions at the time. The partnership came about thanks to an introduction from an acquaintance. However, when we started doing research with Sharp, they considered that our R&D level was too low. From that point, SEL worked hard to reach Sharp's required level. Some of their demands seemed overwhelming at first, but we managed to keep up with them.
I believe that only through R&D and hard work will we be successful. When your partners point out specific issues that need to be addressed and your employees work hard to achieve them, you will produce better results. I don't think innovation will ever work if you simply ask your partner to teach you or make things easy for you. It will not work if you do not have the commitment and drive to achieve new levels of expertise to meet the needs of your partner. To improve R&D levels it is essential to find a company that will stretch you technically, while maintaining an equal relationship as a partner.
WIPO GREEN is a public platform that seeks to promote global innovation in the area of green technologies. Are you willing to support this initiative?
Tackling global warming is the most important issue facing humankind today. WIPO GREEN is a very important initiative that seeks to harness the power of the intellectual property system to protect the environment. We see that WIPO GREEN could be an important vehicle to enable the rapid and widespread uptake and use around the world of OSLSIs, which are highly energy efficient. I believe that cooperation with international organizations like WIPO is essential to achieve this goal.
What advice do you have for young scientists with aspirations to build a better future?
In the past, Japanese companies were driven by a commitment to quality and hard work and the belief that adversity makes people wise. But today, that has all but disappeared. We need to rekindle that belief if we are to continue to thrive. Human resources and intellectual property are extremely important for Japan. We need to do more to promote greater understanding in the courts of the value of intellectual property (IP) rights, and patents in particular. We also need to promote greater awareness among the general public of the importance of intellectual property. The only way for Japan to remain competitive internationally is by making use of our intellectual property.