By Paul Omondi, freelance writer
Today, Taibo Bacar's eponymous fashion house is holding its own on international catwalks and in highbrow stores, belying its humble Mozambican origins. Taibo Bacar is one of Africa's leading fashion houses, renowned for its imaginative combination of high and fast fashion goods. The brand's statement pieces recount personal stories with a pop of color, intricate cuts and details, which have won numerous awards and propelled it to the international stage. A trailblazer in the industry, the pioneering fashion brand was the first African brand to showcase at the Milan Fashion Week in 2010.
In the beginning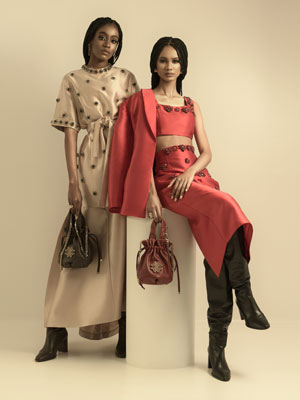 Before Taibo Bacar the fashion label, there was Taibo Bacar the designer, whose first foray into fashion was inspired by his seamstress mother. The designer's journey towards the fashion hall of fame was sealed when, in 2006, he crossed paths with the model, Tatiana Ismael, at a fashion show. Three years later, that chance meeting blossomed into a thriving business, the Taibo Bacar label.
Tatiana Ismael is a fashion insider with global experience of the business side of the industry, making her an ideal business partner for Taibo Bacar, the designer. Ismael handles the business side of things, while the designer Bacar brings his imagination to its creative side. As a brand, Taibo Bacar aims to create a personal connection with its customers.
"From the time we conceptualize our ideas or themes to the production process, we are very intentional in our designs. We want to make a connection with our clients at a personal level. That's how passionate and sentimental we are about our work," says Ismael.
That ethos is setting the Taibo Bacar label on another pioneering business adventure, as the company rallies to expand beyond elegant fashion, glossy magazines and ventures into the niche luxury brands market to complement its fashion business.
"It's about diversity. We have a lot of projects lined up for the future that have been inspired by what we have been doing for the last 12 years, even though not all of them are related to fashion," says Bacar in commenting on the company's planned expansion into the exclusive luxury market.
The intellectual property challenge
But things have not always been rosy, especially in a country new to the fashion business where public understanding of why it is important to respect the work of creators and inventors, is low.
Intellectual property (IP) protection in Africa is generally very hard. It's harder for creative industries like fashion, and even more difficult for us in Mozambique, where fashion as a business is not well defined, says Ismael.
Ismael notes that in Mozambique, as in most parts of Africa, more needs to be done to educate the public about IP to ensure that it is taken seriously as a business asset.
Taibo Bacar advises aspiring young African designers to build brands and businesses and not be sidetracked by fame and celebrity status.
While the Taibo Bacar brand, its associated logos and images, are registered as trademarks, the legal protection of these rights is often hard to enforce. Ismael sees this as a burden the company has to bear as the industry grows, noting that while the registration of trademark rights is an important step in supporting future business growth, it is not enough to deter acts of infringement.
"Businesses and individuals have to constantly deal with the challenge of people appropriating their brands and profiting from their work, even if they have patents, copyrights or trademarks," she notes.
This challenge is a real threat that Taibo Bacar is all too familiar with, having had its logos imitated and T-shirts ripped off by counterfeiters. The challenge is often compounded by a complex and cumbersome legal landscape, which discourages many creators from taking legal action to seek redress.
"How is it even possible for someone to understand the importance of respecting IP rights when they are not aware that what they are doing is illegal in the first place?" Bacar asks. "Campaigns to create IP awareness should not only target inventors and creatives, they also need to target the general public who consume our products and services and interact with our brands."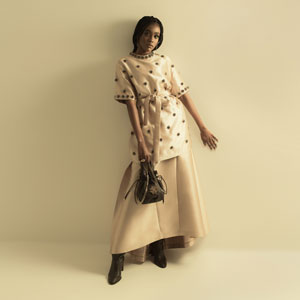 It's a difficult position for a pioneering fashion business to find itself in, and one that is not helped by dated IP laws, which when drafted, did not anticipate a fashion business like that of Taibo Bacar or the challenges of the digital age. The uncertainty around how to deal with emerging IP challenges and where to go for help in navigating them also creates confusion for industry players. However, beyond Mozambique, in more mature economies like South Africa where the Taibo Bacar brand is strong, the situation is much better. We know that as an international brand, we need to cover our IP bases in multiple countries. Thankfully, South Africa has more robust IP laws and the lawyers there are more conversant with the matter," the designer adds.
As the Taibo Bacar brand gains global recognition and breaks into the international market, IP protection has become an imperative for the company. That's why the company decided to set up a division to handle all IP matters, freeing up Bacar and Ismael to focus on the day-to-day business of creating, producing and marketing their goods.
At present, Taibo Bacar's trademark portfolio includes its logos, the brand name and images. In Mozambique, the company has protected 10 logos with trademark rights, reflecting the brand's evolution over the years. The company also has four registered logos in South Africa. It is also considering patenting some of its processes and products, but the cost of doing so remains a challenge, as is the uncertainty surrounding whether their intended patents can withstand legal challenges.
"Patents are very expensive. The lawyers we've been in touch with have advised caution because we have to be able to defend our innovations and products in case someone else comes up with a variation of them," explains Ismael.
Notwithstanding the challenges, the designer still wants to protect the creations and designs that are unique to the Taibo Bacar label. These include the entire range of their leather goods, comprising mainly handbags and belts.
Collaborating with creatives
Fashion by its very nature is collaborative, often bringing together photographers, videographers, models, filmmakers, jewelers, and even software developers. Taibo Bacar appreciates the challenges that poses at times, as creatives have to expose or trade their IP to work together. That's why it's so important for creatives to be IP savvy.
"Collaborations often create a challenge for us. That's why we are very particular about signing contracts or non-disclosure agreements before striking deals," Bacar explains.
Such action, he notes, is critical when it comes to photography, because the untimely release of images can jeopardize campaigns, especially now that even models take photos of their shoots with their phones.
"When we have a campaign, the images cannot be released before the event on any platform. Photography is a crucial component of our business and we have to be in control at every stage, from the shooting, editing to design stage, because it's our business, reputation and brand at risk. We have very strict contracts to guide our commissions and the photographers' IP rights," Bacar explains. He adds that they are committed to respecting the IP rights of photographers by ensuring their work is appropriately credited when used by third parties, like magazines. When it comes to managing the models and the photos they take, this is less of a problem as typically they work under very specific contracts with international modeling agencies.
Advantages of globalization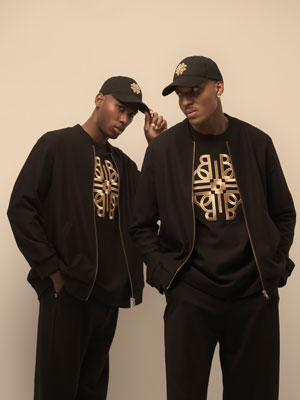 Taibo is a champion of globalization. His challenge to African designers is to look outwards and stop being overly protective of the continent's cultural heritage.
"We need to embrace globalization and recognize that we can't expect to benefit from other cultures while closely guarding our own heritage. By availing our traditional knowledge and assets to the world, and showcasing the beautiful work we can do in Africa, we open ourselves to opportunities beyond our borders," says Bacar.
His argument is based on experience. After winning the Emerging Designer of the Year Award at the Africa Fashion Week in Johannesburg in 2012, for his creative use of the traditional and colorful Mozambican capulana fabric, he was able to secure a once-in-a-lifetime invitation to meet with over 100 world-renowned designers in Rome, Italy.
By availing our traditional knowledge and assets to the world, and showcasing the beautiful work we can do in Africa, we open ourselves to opportunities beyond our borders.

Taibo Bacar
Bacar is hopeful that Africa will not always play at the end of the fashion business spectrum, but that the industry will mature and grow into a competitive, fabric-manufacturing sector. At present, the company is selling its designs globally online and has shops in Mozambique and South Africa. Plans to expand got off the ground in 2019 through a franchising venture in South Africa, but had to be shelved due to COVID-19. However, their designs are still stocked by several retailers to serve the South African market.
Parting shot
The designer advises aspiring young African designers to build brands and businesses and not be sidetracked by fame or celebrity status.
"The problem is that most of these young creatives want to be designers, but don't understand that their focus should be on building a brand. That means their work must be organized within the framework of a company that operates as a profitable business, and not as an individual."
That advice comes from the knowledge and experience of Taibo Bacar's own entrepreneurial journey. And it's how the designer has managed to stand out and be different.