By Catherine Jewell, Information and Digital Outreach Division, WIPO
Tencent is a global technology firm that operates the world's leading video game development, publishing and operations platform. It is also a global leader in invention and technology investment with prominence in fintech, cloud services, digital communications (it has its own free messaging and calling app, WeChat, known as Weixin in China) and its own Netflix-like streaming platform, Tencent Video. Tencent's Interactive Entertainment Group (IEG) is responsible for developing the interactive entertainment side of the company's business, including games and esports.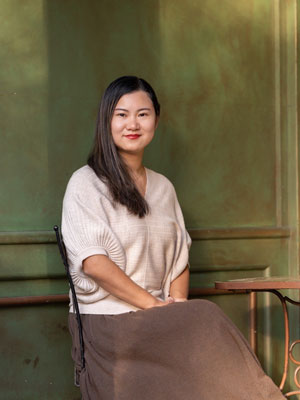 Jia Wang, a veteran leader in data science and engineering within the interactive entertainment industry, recently sat down with WIPO Magazine to share her views on the future of the video games industry and the role that intellectual property (IP) plays in her daily work. Jia Wang is Deputy Director of the Technology Service Center at Tencent's office in Palo Alto, California, USA.
Tell us about your role in Tencent games?
I am the Deputy Director of the Technology Service Center for the North Americas Team, which is part of Tencent's Interactive Entertainment Group. My team works on advanced technologies like AI, big data and cloud capabilities. Our role is to optimize gaming experiences and ensure that everything works smoothly so players can enjoy their games.
How did you get into gaming?
My first encounter with video games came during my undergraduate studies in computer science. One of my first projects was to create a game. But my passion for games only really took off when I joined King, the creators of Candy Crush, where I worked as a data scientist with a really creative group in their Stockholm office. Now, I can't imagine working in any other sector. Working on games is a lot of fun, both professionally and socially. I work with a great team, and we bring a lot of joy to people's lives.
What challenges have you faced as a woman in the games industry?
Women in all sectors face many challenges. In the games industry we are definitely in the minority. Thankfully, that's changing. At Tencent America, there are many women in leadership positions and there's a strong sense that women can be successful here. The company's commitment to diversity and inclusion is one of the reasons it's such a great place to work. The good thing about this industry is that it requires many different skill sets, with roles for designers, creators, product and project managers, developers, data scientists and more. That creates a lot of opportunity for everyone. In 2020, recognizing the need to "walk the talk," at Tencent America, we set up our Diversity, Equity, and Inclusion (DEI) Group. It works to reinforce these values within the company and is raising awareness of the unconscious biases we all have.
How do you see the global video games landscape evolving?
The video games landscape is changing very rapidly thanks to the new technologies that are coming on stream. In the early years, people played games on a console or on a PC. Video games really took off when smartphones and other portable devices entered the market. That, and the launch of the free-to-play model, really boosted the popularity of games and fueled growth. These days, technologies like augmented reality (AR), virtual reality (VR) and artificial intelligence (AI) are transforming the way people interact with technology and creating opportunities for more immersive playing experiences. That, in turn, is creating opportunities for game studios to develop more innovative and creative game play for people to enjoy. It also means they are publishing their games on multiple platforms. And that's great news for players!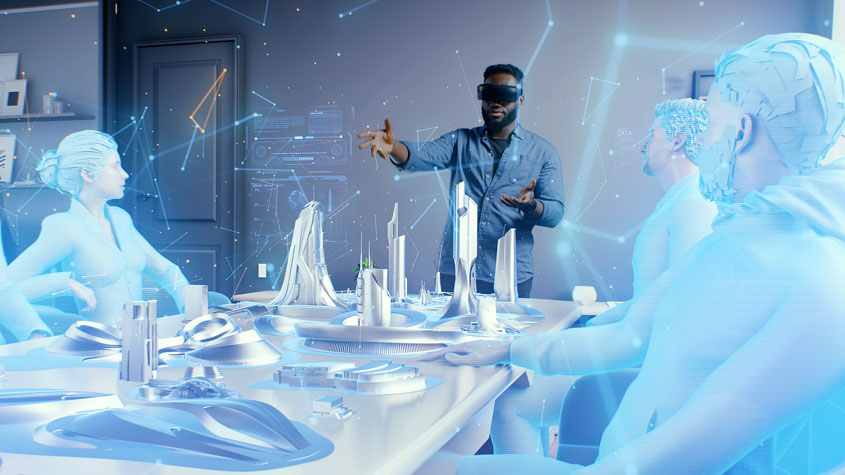 How do you think the industry is going to evolve?
The games industry will continue to evolve because, as technologies improve, we can do interesting new things. Every player wants to find a game they like, which is driving innovation and the development of new game genres as new audiences enter the games universe. The focus today is better understanding our audiences to deliver the games they want. We really are living in the "golden age" of video games. The industry is booming thanks to good stories, new gameplay and next-generation technologies. And there is a great deal more to come.
We really are living in the 'golden age' of video games […] And there is a great deal more to come.
Tencent partners with many companies around the world, and our aim is to create a global gaming universe that supports their success. And that's important to me because, while gaming is a shiny industry, it creates many job opportunities and is a major source of entertainment for hundreds of millions of people. It also has huge potential to foster the development of innovative and creative solutions in other areas of social need.
And what of the metaverse?
Although there's a huge buzz around what many call the metaverse, it's not yet clear what it is or how it will evolve. At Tencent, we see it as part of "hyper-digital reality," a concept that integrates the digital world with reality to create a blended experience. It will offer people real-time immersive experiences and will allow them to connect more deeply with the virtual world and to switch seamlessly between the virtual and the real world. It will spark people's imagination and push the boundaries of possibility. I can see a whole new creative landscape emerging. It's very exciting.
What role do AI and machine learning play in the games industry?
AI and machine learning are used in various ways. For example, they make it a lot easier for artists to create landscapes more quickly. They also enable us to inject more realism into animations by ensuring the movements of the characters we create are life-like. A lot of investment is going into developing technologies to embed a "real world feeling" into the virtual world so people develop stronger emotional connections with it and have a better game experience. As mentioned, my team is working on advanced technologies like AI, big data and cloud capabilities and we're super excited to bring these to the global market and to help other game studios, including new market entrants, realize their dreams.
What role do games have beyond pure entertainment?
There's a lot of innovative work in this area. Game technologies are also being used to develop a variety of small apps for social impact. For instance, video games are an effective way of preserving historical and cultural artifacts and making them accessible to everyone. In 2018, Tencent developed a super cool 3-D AI technology that reconstitutes old architectural structures, like the Great Wall of China, enabling users to explore these structures in their original, pristine form. The level of detail they can achieve is amazing.
Tech for Good" is a central ethos across the Tencent universe.
Other applications are being developed for use in healthcare settings. A recent example is an intelligent eye test that screens for ocular disease in children. It was developed by LightSpeed Studios, a leading Tencent game studio, in partnership with the Zhongshan Ophthalmic Center (ZOC) at Sun Yat-sen University in China. In the test, the children watch a two-minute video, which engages them on a mission to save baby turtles. The engaging storyline requires them to focus their eyes on the spotlight that searches for turtle eggs. The test is completed in less than five minutes, is 90 percent faster than traditional eye tests, and offers the children a lesson in environmental protection.
How long does it take to develop a game and what makes a successful game?
From a design perspective, a successful game enables people to start playing without having to pay anything. At some point in the game, they will be given an option to buy into the game, or to unlock gameplay, but it's their choice whether they do so.
It can take years to develop and launch a successful game.
In our games, we often offer "skins" ─ a graphic download that players can buy to change the appearance of a character in a game. What people generally don't realize is that producing one of these beautiful "skins" is an expensive and long creative process that can the take up to a year to produce.
What role does IP play in your daily work?
Tencent is strongly committed to IP and recognizes its enabling role in generating a more vibrant, creative, and innovative ecosystem for games and other areas of our business. A game is both a creative and a technical product and IP protects both aspects. There's a lot of IP involved in the games we develop, from the technical mechanisms that enable and enrich the user's experience to the storyline and the heroes we create.
Game development involves working with many different partners. Each is responsible for creating different elements of the game industry. My team understands that we need to be switched on to IP because it represents an important business interest for the company and our partners. We have clear guidance on what we need to do and when. We ensure our partners know that, while protecting our IP is a priority, we recognize they also need to protect their work. When discussing a project, we always clarify the IP boundaries to ensure we don't overstep the mark. It's a reflex. It ensures everyone's IP rights are respected. But it's important to balance the need for IP protection with the need to support the creative process because bouncing ideas around together sparks still more creativity.
Within Tencent, there is a shared understanding of the importance of IP to our business.
What is your message to young people who want to get into the industry?
Follow your passion. The game industry is full of passion, and there are many fun people with the same dream. Most people work for their paycheck but at Tencent many more are working to make their dreams come true.
Related Links